Melissa Studzinski – Personal Trainer /Weight Loss Coach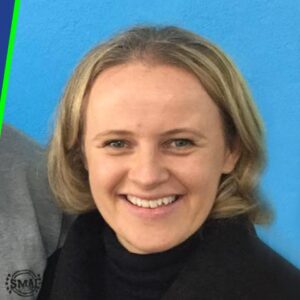 My approach to personal training is very holistic and balanced. I believe in assisting others in achieving optimal health through up to date methods of training the body, mind and soul. If there is no balanced approach to all these levels then I believe you will not sustain exercise and keep it apart of your everyday life.
I have been working in the fitness industry for over 19 years and it really is a true passion of mine. I've worked in many gyms in Ballarat and overseas. I love to watch all my clients succeed, whether that be losing weight, recovering from rehabilitation, running a marathon or triathlon or simply just enjoying their session with me.
I completed my degree in sports science and have always continued to educate myself on the mind, body and soul for the benefit of myself and others. My passion towards this is never ending and I always will see myself in this role of helping others to their optimal health.
I believe in listening to your body and then guiding and coaching you so you get the most out of your sessions. My intent is to support you in a nurturing way enabling you to help yourself achieve your goals.
Please visit my bcactive Weight Loss Solutions Page here https://bodyconnect.com.au/weight-loss/
Sean Mann – Personal Trainer / Weight Loss Coach
Certification: Cert 4 Personal Trainer
Experience: Personal Training, Weight loss coaching.
Bachelor of Psychology (Science)
AIPT Master Trainer
Australian Combat Boxing Level 1
Specialization: Weight Loss Coaching, Personal Trainer, Group Fitness.
I first started personal training about  8 years ago. My passion for fitness and wellbeing has lead me into becoming a personal trainer, weight loss coach, and group fitness coach. Helping clients achieving their fitness goals and enjoying a healthy lifestyle is my aim. Working together with the client as a team, I believe that Optimal health through exercise and correct nutrition can be achieved.
My Favourite quote:
'Faith is a continuation of reason that eliminates the fear within!'
Clinton Vermaak – Boxing Coach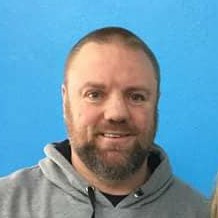 Clinton was born and raised in Edenvale, Johannesburg – South Africa. At a very early age he found a passion for contact sport. He trained in a bit of wrestling and judo, training with ex South African Champion – Charlie Palos. At the age of 13 he began to box and quickly became addicted to the sport. In the late eighties he trained Martial Mania under Johan Haywood 8th Dan(Ex- World Champion).
In 1990 he joined the South African Police and was chosen for the police boxing team. After being posted at Booysens police station, Clinton began training kickboxing under Mike Laranjeira and Shihan James Vermaak – 8th Dan as well as training under well-known Professional Boxing Coach Shorty Smook at the Germiston Professional Boxing Club. In 1991 he competed in the South African National Police Karate Championships. In 1991 he also fought and won the Moo Do Kwon South African kumite karate title. In 1992 Clinton was coached by ex – South African Heavyweight boxing champion – Dawie Du Preez. Passion and understanding for the sport are close to his heart and it is a testament in the students he is coaching.